June 25, 2014
Press Releases
Advanced Biotechnologies Moves Headquarters to Merritt's Eldersburg Business Center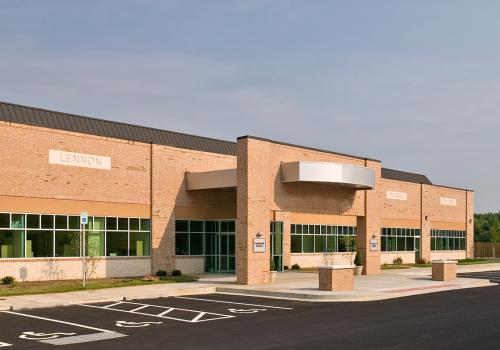 Merritt Properties is pleased to announce that Advanced Biotechnologies (ABI) has recently signed a lease with us at our Eldersburg Business Center. The 20,000-square-foot building at 1545 Progress Way was once home a private school and included a 1,200-square-foot gymnasium, a 1,200-square-foot auditorium and 27 classrooms. The renovated space will feature a new state-of-the-art manufacturing facility that will allow ABI to expand its product lines, to create operational efficiencies to meet an expanding global market, and to continue its superior customer support.
ABI is a leading international biotechnology company that specializes in quality viral reagent products, electron microscopy services and infectious disease antigens. They are relocating their entire headquarters to Carroll County from Columbia with this move.
"This is an exciting time for Advanced Biotechnologies Inc.," said Rhonda Schwartz, ABI's director of operations. "Our business has grown and continues to grow. We have worked very hard over the years to provide a safe and rewarding work environment for our employees and to provide industry leading products. This new facility will give us the opportunity to expand our research efforts, improve our operational efficiency, and grow our markets. That ultimately translates into Advanced Biotechnologies Inc expanding its workforce, bringing more jobs into Carroll County. We are looking forward to a bright future in our new home."
For more information, read the BBJ's coverage here. Also, be sure to follow us on Facebook for updates and progress photos as the new ABI space is transformed over the next several months.