April 15, 2015
Press Releases
Geico Taps Merritt for 32,675-Square-Foot Build-to-Suit Training Facility in Ashburn, Virginia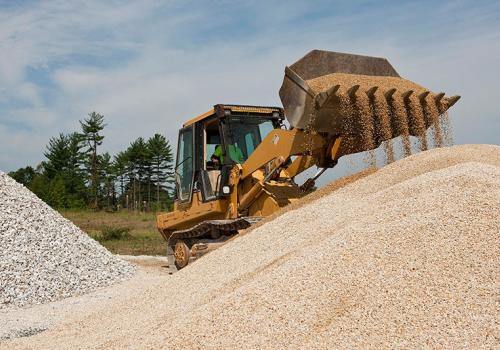 Merritt Properties announced today that it has entered into a tri-party agreement with GEICO and Akridge that provides for the development of a 32,675-square-foot office and training facility in Ashburn, Virginia. The new building will serve as the company's Claims training center, replacing their facility in Tysons Corner.
Located at 20193 Ashbrook Place, the single-story, build-to-suit project will be constructed on approximately three acres of land within Merritt's Ashbrook business park. The lot and building will be owned by GEICO. Jeff Groh and Michael Blyumin from JLL represented GEICO and Joseph Svatos represented Akridge in the real estate transaction. Akridge's Andrei Ponomarev will represent GEICO in the development and construction phase of the project.
GEICO, the second-largest private passenger auto insurance company in the United States, is relocating their current training facility in Tysons Corner to Ashburn in what will be a new facility designed and built specifically to meet their needs. The state-of-the-art building will include a number of classrooms for the training of their claims adjusters, who will travel from all over the country to participate in this program. The training also provides hands-on experience with accident vehicles, which will take place in the facility's working labs and garages.
The agreement between GEICO, Merritt and Akridge for this build-to-suit project was made possible with the help of Loudoun County's Fast Track for Priority Commercial Development program, which is designed to streamline the development process by providing a central point of contact, process certainty and reduced approval times. Details about the program are available at biz.loudoun.gov.
"This program was developed in partnership between the Loudoun County government and private businesses to encourage commercial growth by creating a business-friendly environment and assisting with commercial development opportunities that enhance the tax base," said Merritt's Michael Larkin, who sat on the advisory committee and assisted with the program's creation. "We are glad to see that it is actively being put to use."
The Loudoun County Board of Supervisors Chairman Scott K. York said, "Loudoun's Fast-Track program has cut the site plan review process down to an average of two months. This allows companies like GEICO to get their Loudoun operations up and running that much faster. We applaud the investment GEICO is making in Loudoun, and we welcome the company and their employees to our community."
Merritt Construction Services broke ground on the project and anticipates a completion date in October of this year.
###
About Merritt Properties
As a full-service commercial real estate development firm with more than 45 years of experience, Merritt Properties owns and manages the largest privately held commercial real estate portfolio in the Baltimore/Washington area. Since 1967, the company has focused on creating "homes for businesses" by building long-term customer relationships along with 16 million square feet of Class A office, flex, warehouse, distribution, retail and build-to-suit properties throughout Maryland and Northern Virginia. Over the past 10 years, Merritt Properties has also emerged as a regional leader in green building with an expansive roster of LEED projects that include new construction, redevelopment, commercial interiors and building retrofits. Additionally, Merritt Properties is committed to supporting to the communities in which it builds, consistently listed among the most philanthropic companies in Baltimore.
About Merritt Construction Services 
With a project portfolio of nearly 16 million square feet, Merritt has been providing site development, general construction, redevelopment and interior build-outs for more than 40 years. Whether serving as general contractor, construction manager or design-builder, Merritt Construction Services offers full-service construction capabilities through all phases of development, from feasibility to commissioning. Merritt's highly skilled construction team has completed a comprehensive roster of customized projects, including corporate campuses, LEED-certified green buildings, schools, manufacturing facilities and retail centers.
About GEICO
GEICO (Government Employees Insurance Company) is a member of the Berkshire Hathaway family of companies and is the second-largest private passenger auto insurance company in the United States. GEICO, which was founded in 1936, provides millions of auto insurance quotes to U.S. drivers annually. The company is pleased to serve more than 13 million private passenger customers, insuring more than 22 million vehicles (auto & cycle).
Using GEICO's online service center, policyholders can purchase policies, make policy changes, report claims and print insurance ID cards. Policyholders can also connect to GEICO through the GEICO App, reach a representative over the phone or visit a GEICO local agent.
GEICO also provides insurance quotes on motorcycles, all-terrain vehicles (ATVs), travel trailers and motorhomes (RVs). Coverage for boats, life, homes and apartments is written by non-affiliated insurance companies and is secured through the GEICO Insurance Agency, Inc. Commercial auto insurance and personal umbrella protection are also available.
Merritt Media Contact
Melissa Teague
410.298.2600
mteague@merrittconstruction.com