April 15, 2022
In the News
Going to Carolina: Maryland developers head south in search of expansion
This article was published in the Baltimore Business Journal on April 15, 2022: 
Some of Baltimore's top real estate movers and shakers gathered recently to feast on crab cakes and filet mignon at the Baltimore Country Club and toast a record $330 million commercial deal.
Heritage Properties hosted the party that drew representatives from M&T Bank and JLL as well as Baltimore-area accountants and attorneys. And there was a tinge of irony mixed with the Old Bay: The Towson company's deal was not in Maryland, but rather the red-hot Raleigh, North Carolina market.
The event crystalized an emerging pattern for some of Greater Baltimore's top developers who have migrated to the Tar Heel state and other points south to open offices, acquire cheaper and more available land and cash in on low taxes and public infrastructure deals.
"There are a lot of positives down there, and a lot of growth," said Jim Railey, CEO of Heritage, about the gold-rush pace of deals found in the Raleigh-area Research Triangle that connects the University of North Carolina, Duke University and North Carolina State.
Some of Baltimore's biggest companies like Merritt Properties, Continental Realty Corp. and Greenberg Gibbons have joined Heritage in the race south.
Economic development officials in Wake County, which includes a portion of the Triangle, say $5 billion has been invested in the area over the past two years — with little sign of slowing down. Part of the allure is lower taxes, strong local support for infrastructure development and transit; and aggressive outreach to out-of-town developers from Baltimore, Atlanta, Miami and New York, to name a few.
"We tend to be a very welcoming community and I think that makes a big difference," said Ashley Cagle, vice president for economic development at the Raleigh Chamber of Commerce, who has worked with Heritage and Merritt Properties.
Merritt has shelled out millions and has six projects in the works or in the pipeline in the Triangle area — more than the Woodlawn firm currently has going in Maryland, says CEO Scott Dorsey. He frequently makes the 320-mile commute between Baltimore and Raleigh on direct flights that take less time than a drive to Northern Virginia.
"The $50 per square foot that we are paying for some projects in land costs here are probably more like $15 per square foot in North Carolina," Dorsey said. "We've tied up 300 acres of land that is enough for 2 million square feet of space in a period of two years. We've opened an office there with 13 people and we're not there as carpetbaggers. We're part of that community now and we're hands-on."
Dorsey and others say the scene in North Carolina is a contrast to the Greater Baltimore landscape, where developers often struggle to find available land because of existing density and over-development. Permitting and zoning delays add to the frustrations and sometimes lead to waiting months or even years before getting a shovel in the soil.
Tenants too have increasingly been moving south. Large companies already in the Carolinas include Apple, IBM and Vietnamese firm VinFast, headed to the area with a multibillion-dollar electric vehicle manufacturing facility that will bring 7,500 jobs over five years. They are surrounded by dozens of smaller life sciences, tech, research and other manufacturing groups looking for light industrial and flex office space.
"It is a very steady market," Dorsey said. "At first, I got on an airplane to check it out because it looked almost too good to be true."
With the likes of Heritage, Merritt Properties and Greenberg Gibbons operating offices in the Triangle, The Baltimore Business Journal took a closer look at their quest to grab some of the action. In addition, Baltimore-based Continental Realty is in the midst of an aggressive entry into South Carolina's booming multifamily and retail market. Below are their stories.
Heritage Properties
This small, but mighty, developer locally has created Towson Square with Cordish Cos. and several other projects totaling 1 million square feet, mostly in Baltimore County.
But Heritage's growth into the North Carolina market has been stronger. The company has developed several projects there since the 1970s starting with the creation of an industrial park near Raleigh and then an overhaul of a Burlington Outlet Village nearby, Railey said.
Since then, Heritage has pumped millions into a bevy of North Carolina projects that include office and light industrial. Heritage has sold off several of its projects in the Tar Heel state including the Legacy at Brier Creek and that blockbuster $330 million sale of two Class A office towers called Bloc83 in downtown Raleigh.
Heritage is planning another large-scale project in Cary on a "large tract of land under contract," but Railey declined to reveal specific details. The firm still owns a majority of the Carolina Central Industrial Center in Mebane, a 19-acre park between Raleigh and Greensboro that first broke ground in 1978.
Railey lauded Ryan Blair, Heritage's vice president of development who was raised in Burlington, North Carolina and holds degrees from NC State and Duke. Blair works out of an office in Raleigh and will support plans to launch the development of a 275,000-square-foot office tower at the Bloc 83 site on land not included in the sale.
"We are 'the quiet people' as far as developers, but very opportunistic and we will continue to look at the Carolinas for opportunities," Railey said. "It is a growth market and still one of the top-rated places to live."
Continental Realty Corp.
"I'm on a plane every week," says Ari Abramson, vice president for acquisitions at Continental, of his regular trips to North and South Carolina in search of deals. "I canvass our target markets every week and that has allowed us to develop deep relationships."
The Baltimore-based full-service commercial real estate and investment company has grown its portfolio rapidly since 2017 with 13 multifamily communities totaling over 3,000 units. Ten of those were in North or South Carolina, Abramson said.
The firm's strategy is fueled by one of Continental's private investment funds and uses several research points like data from U-Haul rentals that show migration patterns to the Carolinas amid remote work options. That's where the quality of life is high, yet cost-of-living a bit cheaper, Abramson says.
"A lot of expensive markets have found their employees have moved out of state," Abramson said. "And cities in some markets with great quality of life have attracted these renters. Multifamily performance is related to population and job growth, and the Southeast has seen that two and three times higher than other areas in the past decade."
Continental's presence in South Carolina over the past seven years includes apartment community acquisitions in Greenville, Hilton and Charleston. The firm in January added two more developments in Mount Pleasant, a suburb of Charleston, including the 510,000-square-foot Mount Pleasant Town Centre, and Central Island Square, a mixed-use community consisting of 313 multifamily units and 30,000 square feet of retail space on Daniel Island. In North Carolina, Continental owns and operates three apartment communities in Raleigh, two in Charlotte, and one in Wilmington.
Greenberg Gibbons
The local retail developer whose high-profile portfolio includes Hunt Valley Towne Centre, The Shops at Kenilworth and Foundry Row has eyed the North Carolina market for years.
Last year it got real. The firm opened offices in Charlotte and Cary, luring David Bookhout away from AvalonBay Communities and adding Rick Williamson, formerly of St. John Properties, to a North Carolina-based team headed by Alex Laperouse and Drew Thigpen.
Fueled by a multimillion-dollar private investment fund, Greenberg Gibbons is in land acquisition and ground-up development mode this year, Laperouse says, with three projects in the works in Charlotte and Cary and four more still shaping up. A retail complex was also acquired recently by the Greenberg Gibbons retail team in Easley, South Carolina, a suburb of Greenville. Plans for the Cary project show an industrial park totaling about 238,000 square feet.
"We want to capitalize on the current and projected growth forecasted for the Southeast. Land is available there and part of what helps you do business in the Carolinas is that two-thirds of our team here are graduates of universities in the state. That is helping Greenberg Gibbons to penetrate the market," Laperouse said.
Eric Walter, Greenberg Gibbons' president, said the Owings Mills-based company has been able to use its expertise in retail, light industrial, office and flex projects to expand into the southern markets.
"We will always be a Maryland company," Walter said. "But we also realize Maryland is not growing as quickly and does not have as much land available. As we think about growth, we are looking at what's in our backyard and a relatively close distance."
How competitive is the market in North Carolina?
"It's very competitive," Laperouse said. "There's an awful lot of local and national competition in every asset class."
Asked if he ever crosses paths with other Maryland developers in North Carolina, he said, slyly: "No, but we're all aware of each other's dealings."
Merritt Properties
Merritt's Dorsey said the company first looked to expand into North Carolina on advice from Almanac Realty Investors. The investment group awarded Merritt a $325 million private fund to grow with the caveat that it expand into other markets and look south.
Today Merritt is on a tear. The company's fast-moving six projects in the Triangle area total 342 acres and show a booming start for its market migration that started in 2020 and today is worth $500 million. More acquisitions are on tap, Dorsey said, and company expansion is continuing further south into Jacksonville, Florida.
"Leasing has been strong, the rents are keeping pace with the construction costs and there's a lot of demand for that kind of product," says Dorsey. "It is going to be stable for quite some time."
With land in Maryland and Northern Virginia scarce or overtaken by large data centers, Dorsey said the Woodlawn-based company pushed into the Research Triangle after he Googled the reported growth. He took a day trip to the area, which he boasted got him to and from Raleigh and then home to Baltimore in time for dinner. Soon, Merritt opened an office in Durham.
"When we looked, we saw the economic growth was really strong for small industrial buildings, which is the bread and butter of what we do," Dorsey said. "Everything we looked at was positive, the infrastructure was fantastic and they were doing everything they should do to accommodate growth. And they did not have gridlock. Very quickly, we got five pieces of land under contract."
Merritt's North Carolina office is led by Nate Robb and Keith Wallace, who said they routinely drive the rural landscape visually searching for land deals "the old fashioned way."
Last month, Merritt shelled out $9 million for 142 acres to build the 738,750-square-foot Merritt RDU Business Park near Raleigh-Durham International Airport, and the company spent $2.3 million in January for a parcel in Chapel Hill to build the North Chapel Business Center. That is on top of Merritt's 51-acre Merritt TW Crossing in Durham with four flex and light industrial buildings stretching 282,471 square feet.
"Maryland is open for business like the Hogan administration says, but the issue is available, entitled land here," Dorsey said. "It's hard to find a piece of land in Baltimore County or Anne Arundel County, or Howard County that really accommodates the light industrial development."
Added Wallace: "The demand for real estate here whether it be residential, multifamily, retail or industrial has been white hot for what our business model is."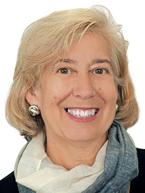 Melody Simmons
Reporter
Baltimore Business Journal