March 28, 2016
Blog Entries
Light City Festival Premieres in Baltimore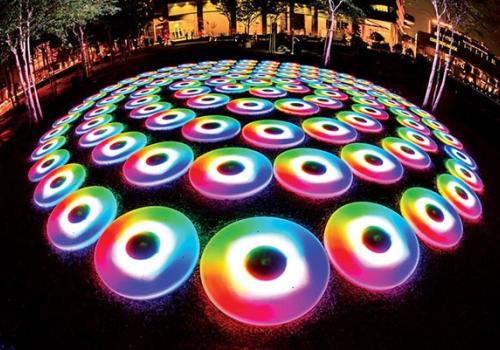 The Inner Harbor will be a sight to see this week, as the inaugural Light City festival takes over downtown Baltimore.
Light City Baltimore will be the first light festival of its kind in the United States. There will be presentations, performances, artwork, music, and of course, light all throughout downtown Baltimore next week. From March 28th through April 3rd, visitors can expect all sorts of happenings throughout the Inner Harbor. The event was created to showcase local artists, speak about innovation, and to shine a spotlight on the great city of Baltimore. As a proud sponsor of Light city, Merritt hopes you'll come out to experience downtown Baltimore in a new light.
Light City U, the daytime part of the festival, is focused on enlightening our minds. Keynote speakers will be inspiring listeners on various social, health, sustainability and creative innovation. Check out the various conferences and speaker lineups here. 
At night, the city will come alive with light on the BGE Light Art Walk. The Light Art Walk is a 1.5 mile span of various light-themed attractions from live musical and drama performances to artistic sculptures and technological displays, all with the purpose of sparking the minds of viewers. Plan your stops on the Art Walk with this map.
This festival has the potential to ignite a wave of tourism in Baltimore, if not this year, then in years to come. Take the opportunity to attend the first ever Light City Festival and be a part of something great. Check out all things Light City Baltimore on their website.