October 18, 2015
Blog Entries
Merritt Construction Services Featured Project: Agora, Inc.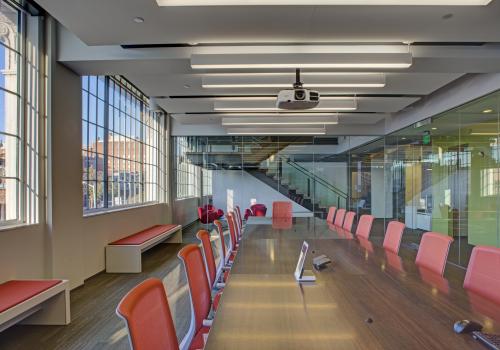 In May of 2014, Merritt completed the 16,500-square-foot interior fitout for Agora, Inc. The four-story building required a complete gut of the existing medical space for Agora's new state-of-the-art office.
Built in the early 20th century, the building's age and condition posed significant challenges in order to reinforce the building's structural support while salvaging much of the building's original historic features. The design also called for two new ornamental stairs to connect the floors, as well as installation of a roof monitor on the fourth floor to allow for more natural light throughout the office. 
This project has been awarded two awards since its completion including an Excellence Award from the Associated Builders & Contractors for the General Contractor Interior Fitout Over $1 Million category and a 2015 Historic Preservation Award for Adaptive Reuse and Compatible Design from Baltimore Heritage.
Check out our album online to view photos of this award winning project here.