August 11, 2015
Press Releases
Merritt Properties Acquires 7195 Troy Hill Drive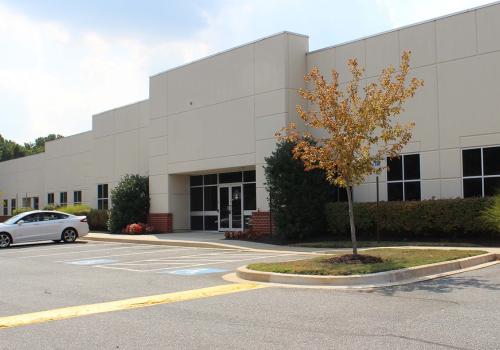 Merritt Properties announced today that is has acquired a flex building at 7195 Troy Hill Drive in Elkridge, Maryland in Howard County.
A single-story, flex building with 43,273 square-feet, 7195 Troy Hill Drive is located adjacent to I-95 and Route 100, just two miles from Baltimore Washington International Airport and only three miles from NSA's headquarters, providing easy access to both Baltimore and Washington D.C. Comcast's regional operation facility currently occupies a portion of the building, leaving approximately 30,000 square feet of flex space still available for lease.
Constructed as a tilt-up concrete building in 2001, 7195 Troy Hill complements Merritt's existing portfolio of flex and office buildings in the Baltimore-Washington corridor. This building is situated at the front of the Troy Hill Tech Center office park, providing easy access and visibility at the entrance to the park.
Merritt plans to undertake renovations in the vacant space, with the goal of attracting flex users in a tenant base anchored by strong activity in the 95 corridor.
###
About Merritt Properties
As an established market leader with more than 45 years of experience and success, Merritt Properties has an unmatched reputation for our commitment to our customers and the communities we serve. With 16 million square feet in more than 70 locations, Merritt owns and manages the largest privately held commercial real estate portfolio in the Baltimore/Washington region. For more information about Merritt Properties: merrittproperties.com , twitter.com/merrittprop , facebook.com/MerrittProperties .
Merritt Media Contact
Melissa Teague
410.298.2600
mteague@merrittproperties.com