June 22, 2016
Blog Entries
EA Engineering Wins 2016 Leadership Award from the Maryland Green Registry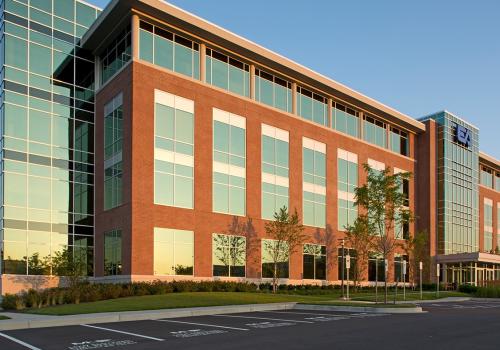 Merritt would like to wish a special congratulations to our customer and partner, EA Engineering, Science, and Technology (EA) on their 2016 Leadership Award from the Maryland Green Registry. 
EA, a Merritt customer at Schilling Green II in Hunt Valley, is a leading provider of environmental, engineering, and program/construction management services to a wide range of public and private sector clients. EA signed on as the first tenant at Merritt's Schilling Green II in 2011. Both the building and EA's interior office build-out achieved LEED® certification from the U.S. Green Building Council (Platinum and Gold, respectively) in 2013.
According to the Maryland Green Registry, EA's many achievements as an environmentally conscious company include, but are not limited to:
Reorganizing in 2014 as a 100% Employee Stock Ownership Plan (ESOP)-owned public benefit corporation (PBC), enabling the firm to fully integrate its business sustainability and business strategy.
Integrating CSR into its organization through senior management accountability, formation of a PBC Committee reporting to its Board of Directors, various working groups and an established network of EA Sustainers, representing all company offices and departments, to promote internal communication on CSR.
Reducing their overall carbon footprint, as reported biannually under Global Reporting Initiative (GRI) standards, through employee awareness programs, consolidation of its Baltimore area offices into a new LEED facility, operational efficiency, waste reduction and recycling, and participation in carbon offset and renewable energy credit programs.
Consolidating corporate offices at Schilling Green II, a LEED Platinum building owned by Merritt Properties, and earning LEED Gold for Commercial Interiors for office space build out. This factored access to public transportation in relocation decisions for corporate and other Baltimore County offices.
Each year the Maryland Green Registry Leadership Awards are presented to five organizations that have displayed a strong commitment to sustainable practices through a company-wide pledge to environmental performance. Factors considered when choosing award winners are annual environmental goals, measurable results and continual improvement.