October 12, 2015
Blog Entries
Saving the Girls with the Tyanna Foundation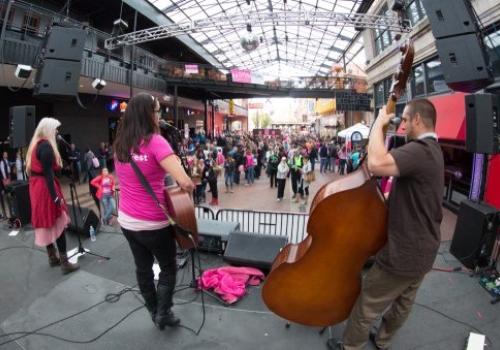 This week as we approach The Tyanna Foundation's annual BreastFest Baltimore event, we thought we should share The Tyanna Foundation's story and why Merritt supports them.
The Tyann Foundation was founded by five sisters who lost their mother, Tyanna Barre O'Brien, to breast cancer at the age of 48. They are known for their signature slogan Save the Girls, as well as their philosophy that good health and good humor go hand in hand.
Since 1999, The Tyanna Foundation has raised more than $1.3 million for the Hoffberger Breast Center at Mercy Medical Center in Baltimore. In 2008, Mercy named The Tyanna O'Brien Center for Women's Imaging after their mother as a way of thanking their generous supporters and sponsors.
So why does Merritt support The Tyanna Foundation? First and foremost, Merritt truly believes in raising more awareness about breast cancer and the importance of early detection as several of our own employees - our family - are breast cancer survivors. Second, we love The Tyanna Foundation because they keep their profits local. In fact, 90% of their funds raised go to the Hoffberger Center while only 10% stays with the Foundation for other essential programming. The Tyanna Foundation is also a 100% volunteer organization.
This Saturday, October 17th, The Tyanna Foundation is hosting their annual BreastFest Baltimore event at Power Plant Live! from 2:00PM - 8:00PM. Tickets include food, drinks, games, raffles, a silent auction, live bands and more. Visit their website here to learn more about them and to purchase tickets to Saturday's event.