Customer Events & Services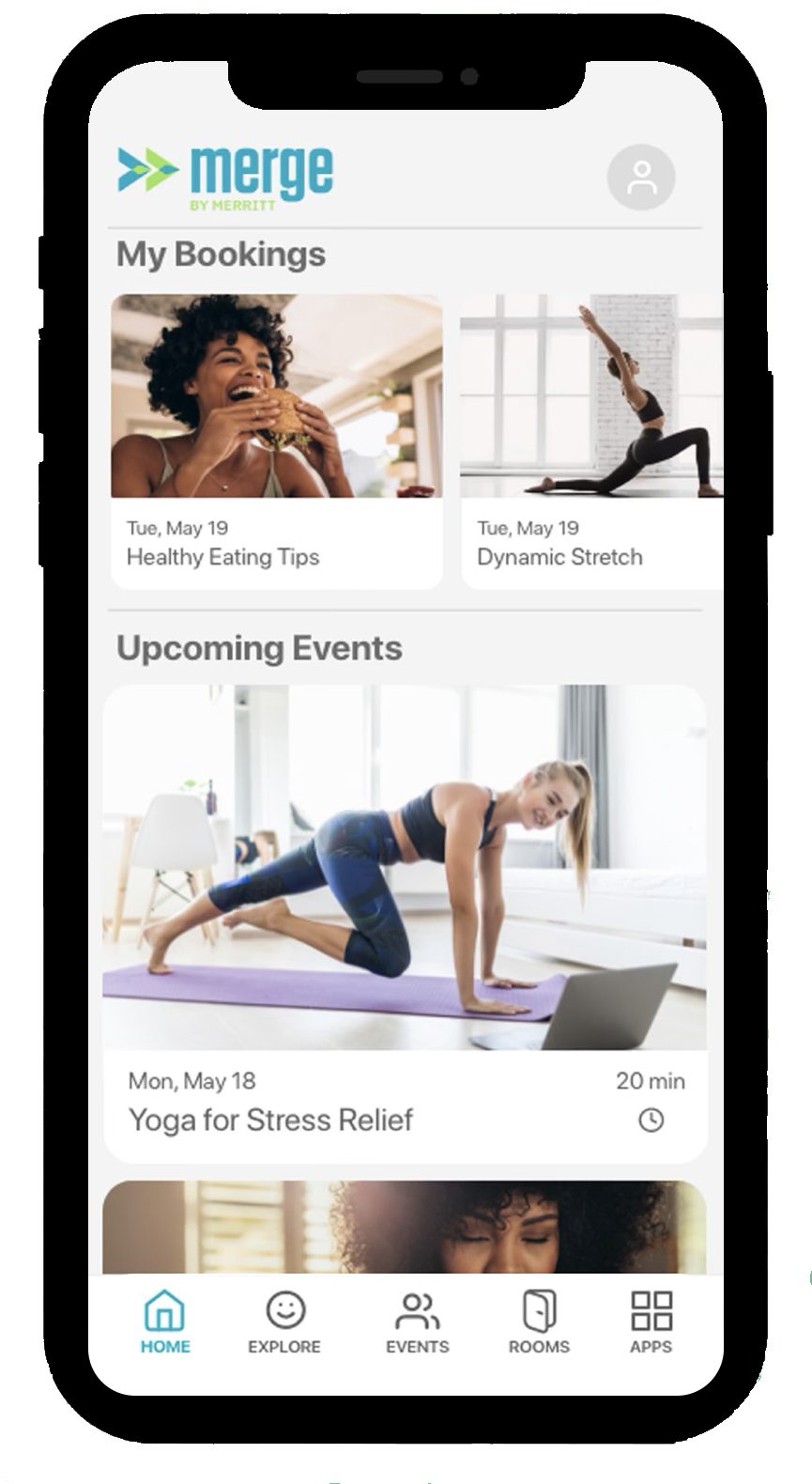 At Merritt, we've always believed in doing the right thing and that means providing the best workplace for our customers and their employees. That's why we have put together Merge by Merritt, programming that is enhancing the work experience through on-site events, amenities and services. With these offerings, we're helping companies attract, retain and reward talented employees. 
Although the current pandemic has limited our in-person offerings for the time being, we will continue to provide robust on-line programming and on-site amenities. From micromarkets to community conference rooms and meditation to professional development, we are delivering a better workday to energize employees.
We are pleased to introduce our Merge by Merritt mobile application -- available to our multi-story office tenants. With this new app, customers are able to: check out local food trucks, order an on-site oil change, participate in an online fitness or yoga class, learn meditations you can do at your desk, take virtual professional development courses, and so much more! We're so excited to offer this free platform for our Merritt community. To download the app, click here.
Please note, programs and amenities vary by Merritt location. To learn more, please send us an email.